Specialising and Celebrating Soft Coated Wheaten Terriers 'Our Special Secrets'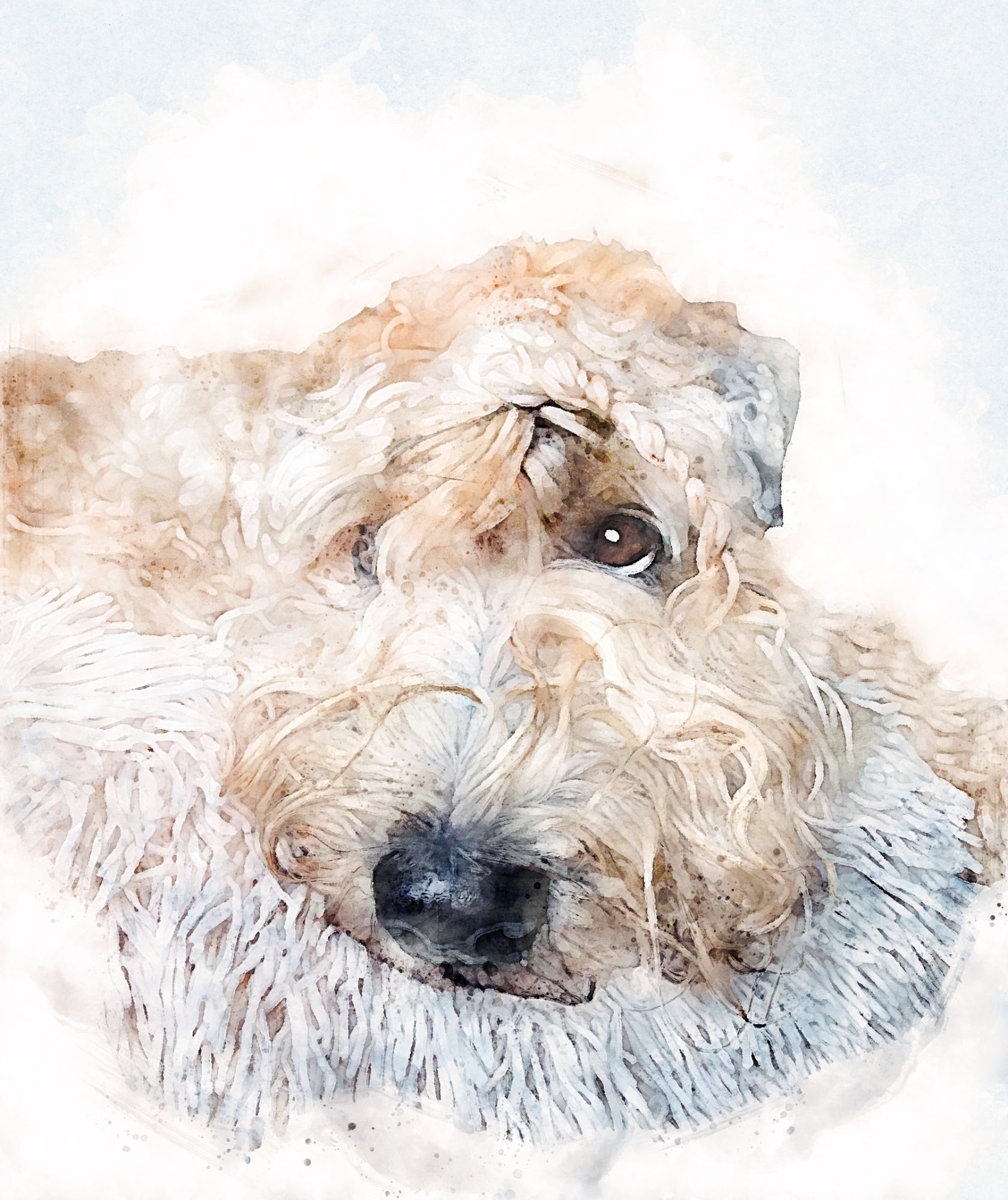 One stop shop for handmade:-
Cards - Gifts - Digital Art Prints - Fine Art Prints
Thank you for taking the time to look at my Wheaten Terrier Images Shop. Based in Cheshire in the UK, all images & designs are unique to me. They usually start off as photographs of wheatens I have personally taken over 30 years of being owned by this wonderful breed, or wheaten owners, who have very kindly allowed me to use their photos. From my own terrorists at home, to the beauties in the show ring, including Crufts. I turn these photographs either into compositions, which uses various parts from different photographs to create fine art images or to create digital watercolour images.
Everything is hand made and hand printed to order with the personal touch at my home, no mass production or outsourcing. I hope you enjoy what you find, and that my images evoke the same feelings for you that I have when creating them. If there is anything that you would like, but can't find, then please don't hesitate to contact me.

To quote a good friend:-
"Wheatens Our Special Secrets"
What a perfect way to describe our wonderful breed. 100 % HANDMADE AND PRINTED TO ORDER IN MY UK HOME.
"Gave this mug to my husband on Father's Day. The personalization was beautifully done. Very satisfied and highly recommend" ~ Elena
"All our wheaten friends will absolutely love these cards. High quality. They are beautiful. Will be definitely ordering again. Thank you Wheaten terrier images" ~ Victoria
"This is the sweetest bag! It is just perfect for "Ollie's grooming tools!! I called up WheatenTerrierImages to enter my reviews and couldn't resist placing another order...this time for a Christmas mug!! I'm hooked!" ~ Cindy